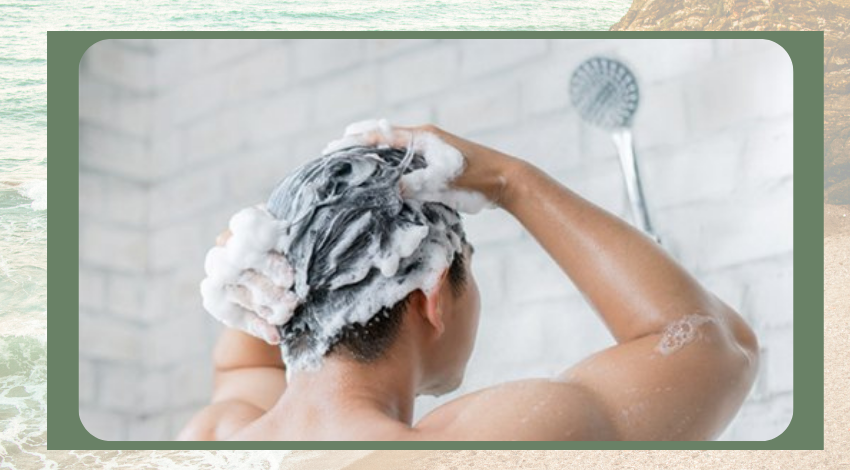 Can I Take a Shower With Prosthetic Hair
It is a very important question for people who are thinking of having prosthetic hair or who are just starting to use it. "Can I Take a Shower with Prosthetic Hair?", "Does taking a shower every day wear out the hair? ", or" Would my hair fall down while taking a shower? " All these questions may be confusing to you but "Prosthetic Hair" is a system that you do not have to fear.
The reason why the Prosthetic Hair system is one of the most preferred hairing methods is undoubtedly the comfort and natural appearance it offers.
To answer our question; You can take shower with your prosthetic hair and even you can swin in the sea or in the pool. (*)
However, there are some important points you should pay attention to while taking a shower. These important points will provide you with a more comfortable use and will affect the lifespan of your prosthetic hair. (**)
You Can Take Shower Regardless of the Hair System!
Regardless of the infrastructure system you use, you can take a shower with peace of mind in all the systems we prefer as Hair Hotel. You don't need to doubt about it or wonder if it will come out! Because it's part of you now!
How Often Should I Wash My Prosthetic Hair? Can I take a shower every day?
Taking shower every day has no direct negative effects on your hair. However, they tend to dry up more because they are not fed and renewed by living cells like our own hair.
Our recommendation is to wash every two to three days, ideally. However, as we have just mentioned, it is okay to take a shower every day (if the recommendations below are followed).
When your hair contacts with chlorine or salty water, all you have to do, to continue using it without any damage, is to take a shower and cleanse it from chlorine or seawater when you leave the sea or pool.
You should also wash it when your hair feels heavy or dirty. Over time, you will understand the language of your own hair best and set it in order.
Things to Consider When Taking a Shower with Prosthetic Hair
** First of, all, these points are not rules but only recommendations. By our 27 years of experience, our main goal is to provide you a more comfortable use.
When using special shampoo or creams for your prosthetic hair, you should avoid excessive use. While the use of normal amount of shampoo is sufficient, the use of a small amount of cream will easily work well. 
Do not rub or scratch it. Gently distribute your conditioner or shampoo by running your hand over the system throughout the hair's direction.
Avoid very hot / boiling water. Our suggestion is to wash in warm or cold water.
During drying, you should dry your hair not in a way that harms or mixes it, but by wrapping it in a towel on your head or by pressing it lightly with a towel.
These issues are very important in order to prevent knots in your hair and damaging the infrastructure.
Finally, comb it with silicone ball-tip combs that will not damage the substructure and are widely spaced.
Note:
* Before going to the sea or pool, your prosthetic hair should be well cared and the maintenance period of its should not come. Which means either you should get it maintenanced or you should have it done recently.
** Lifespan of prosthetic hair may be longer or shorter depending on the usage of the person.