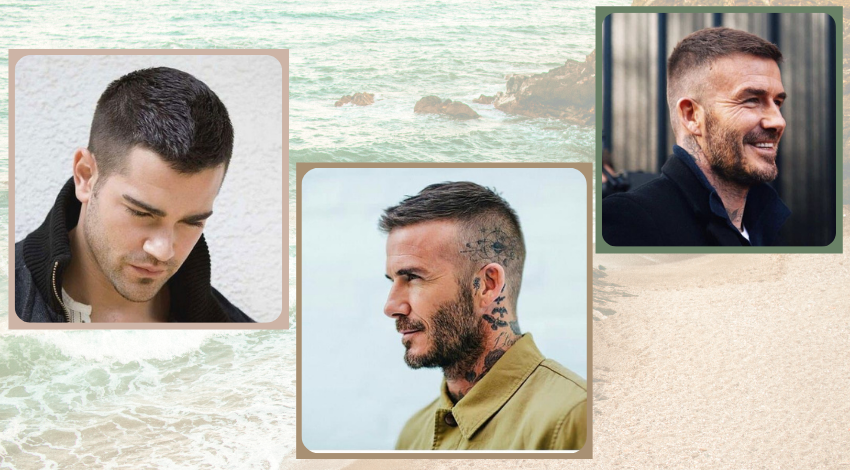 IS IT POSSIBLE TO USE SHORT AND VERY SHORT HAIR IN PROSTHETIC HAIR SYSTEM?
First of all, the answer to our question is, of course, it is possible.
Can I have my prosthetic hair very short?
Although it is a frequently asked question from many people who want to have prosthetic hair, perhaps this question may seem meaningless for people who have alopecia or long-term baldness. It is quite natural for individuals who have a long-term baldness problem to want to have long, bushy and beautiful hair. Here, the fact that the prosthetic hair does not grow after being cut once has a significant effect on this preference.
But on the other hand, you may want to choose short hair as both aesthetic and business and transitional phase.
So what is this short or very short hair, we can say these lengths are between 1 cm and 3 cm on average. When you say short hair, you can also use hair that is close to 1 cm in size, which we call the number 3, like the soldier style. However, in order to use these models in the most natural way, they must be professionally designed and applied by expert hands.
What Are The Expert Advice For Those Who Want Short Hair?
First of all, we need to point out that if you want to use short hair, the infrastructure of this hair should be different. The difference here may vary by your Specialist. Namely, short hairstyles can be used in silicone infrastructures and thin-based mesh structures. What will decide this is the experience of the expert and the features that the user wants together with their expectations.
Another important issue is the density and density ratio of the hair on the sides and the remaining areas when choosing short hair. It is quite possible that the prosthetic hair to be made based on these criteria will look natural and offer a comfortable use.
Another important issue for a natural look is that the hair should not stand upright when choosing short hair. Even if the hair is short, it should be able to take shape. Although this can vary according to the preference of the expert, as we have mentioned frequently, it is useful to choose a wavy hair.
Finally, we would like to point out that the benefit obtained with prosthetic hair orders today is not just shaping the hair and doing sports. At the same time, the hair should have a structure that is natural, comfortable and can give the desired model.