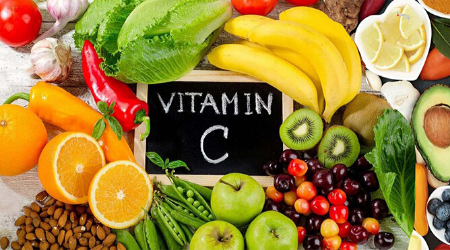 Which Nutritions Does Prevent Hair Loss?
Regular and adequate nutrition is known to prevent many health problems and one of them is hair problems. The vitamins and minerals that hair needs are Vitamin A, Vitamin D, Vitamin B (B7 Biotin, B9 Folic Acid, Copper and Iron) and Vitamin C contribute to the health of the hair, strength, vitality, shiny appearance. If we need to think about the other scenario, what do you think that would happen when we do not have these nutritions? Please keep reading our article to answer that question... Here are all the details;
Because of the rich vitamins they contain, consuming vegetables and fruits, which are very important nutritional sources for our general health, will contribute to the nutrition of our hair as well as our body. Especially vegetables and fruits that are rich in vitamin A, E, B and C will strengthen our hair if consumed abundantly.
Vitamin A: It is an effective vitamin in cell renewal, in addition to its importance in protecting against the ultraviolet rays of the sun. Nutritions which are rich in Vitamin A;
* Liver
* Fish oil
* Milk, butter, cheese, yoghurt
* Egg* Watermelon
* Blackberry
* Tomato
* PlumVitamin
Vitamin E, that has almost the same characteristics as vitamin A, let's not forget to add the first peach that comes to mind to our food chain. In addition to peach, we can get Vitamin E through consuming coconut oil, olive oil and mainly other vegetable oils.
* Nuts, hazelnut, walnut.
* Avocado
* Spinach
* Whole grains
* Green leafy vegetables
* Pumpkin, green beans, cabbage, lettuse
* Fish and fish oil
Vitamin B: In the absence of vitamin B2 and B3, the hair is quickly lubricated, hair strands and ends get broken and thin easily. If a sufficient amount of vitamin B2 is taken, the hair will retain its natural moisture, appear more vibrant and healthy.People who are adequately nourished in terms of Vitamin B5 grow their hair healthy and bushy.People who take vitamin B6 to a sufficient extent do not develop any disease on the scalp;
* Whole grains like brown rice, barley, millet
* Meat, chicken, fish
* Egg and dairy products
* Legumes e.g. beans, lentil
* Sunflower seed, almond
* Brocoli, spinach
* Citrus, avocado, banana
Vitamin C: It contributes to the growth and development of hair, prevents dandruff, prevents hair loss and helps to maintain your hair color.
* Black currant
* Lemon
* Red pepper
* Kiwi
* Green Pepper
* Orange
* Strawberry
* Papaya
* Brocoli