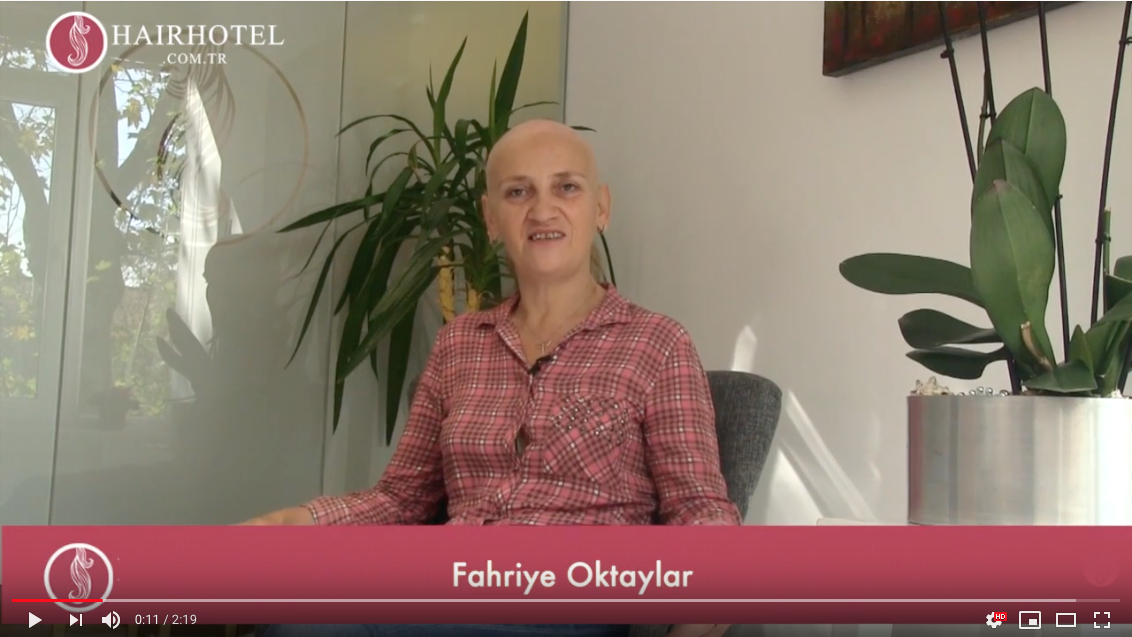 Female User Reviews of Prosthetic Hair 2 / Lichen Planus
I am Fahriye Oktaylar, 57 years old. There is a disease called Lichen, I did not hear much, I learned when I have it. It is an illness related to nerves and stress. Small pimples appeared on my body, firstly on my back then I went to doctor and I got diagnosed. My hair fell apart slowly. As my hair related cells died too there was no chance of regrowing hair. As there was no chance for hair plantation they advised prosthetic hair. I did my research for a while and after that I found Leyla Pektas in Sisli. We talked, I trusted her and we started.
I am very pleased as if i just started a new life, I have confidence in myself. People were looking in a different way to me when I was bald. Now I am very, very comfortable and satisfied. I apperaciate that I met with Leyla Pektas, I am so thankful to her.
There is no discomfort in using prosthetic hair, you can wash it like your own hair, you can swim in the sea, have your hair done and blow dry. In fact when you start using it you even forget you have a prosthetic hair on your head.
Above all, now I can look in the mirror in a way different way.