HAIR HOTEL
Hair Hotel Prosthetic Hair Center
Thanks to Hair Hotel's more than quarter century long prosthetic hair experience, it is possible for you to both regain your lost hair and have a 100% natural appearance which can not be spotted from outside!
Hair Hotel Prosthetic Hair and Hair Simulation Center, is one of the leading companies in hair replacement sector in Turkey, operates from a single center in İstanbul to bring non-surgical, esthetic and cosmetic solutions to hair loss problem by 27 years of experience of its founder Leyla PEKTAŞ.
Our center uses 100% real human hair in the production of prosthetic hair also updating the quality standards day by day according to the conditions of the time, in order to have the longest life expectancy from a prosthetic hair (the life of a quality prosthetic hair is approximately 1 - 1.5 years) and follows the innovations in the sector simultaneously with the whole world.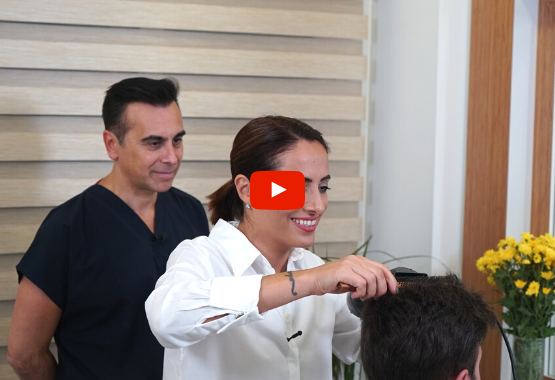 Hair Hotel, with the training service it provides to its customers at the point of care of prosthetic hair, on the one hand it reveals its sectoral difference, on the other hand it enables you to care for your prosthetic hair yourself.
Hair Hotel offers very successful solutions and suggestions in terms of hair thinning regardless of women, men and children, apart from Prosthetic Hair application (Hair Simulation etc.) in addition to hair loss.
As last the most important feature that distinguishes Hair Hotel from other Prosthetic Hair centers lies in its experience. In the prosthetic hair sector, which has a history of about 30 years in our country, Hair Hotel is almost the same age as the Prosthetic Hair sector with its founder Leyla PEKTAŞ's 27 years of experience.